Digging Into The Environmental Working Group Tap Water Database
Digging Into The Environmental Working Group Tap Water Database
RSS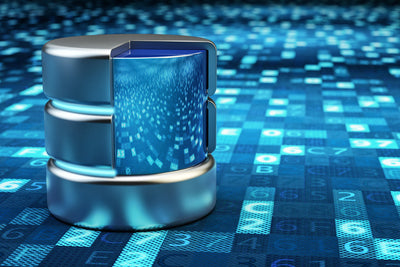 Eric Roy, Ph.D.  |  Scientific Founder
This past week, the Environmental Working Group (EWG) released a website where people punch in their zip code, and view contaminants found in their water. As a company that uses water quality data to optimize each customer's water filter, we applaud EWG for putting in the enormous amount of time & effort to build the database so the public can learn about their water. Unfortunately, we are seeing that these data are being used to generate inflammatory headlines, which can leave consumers confused and unnecessarily panicked.
We will be updating this water quality database blog post as more questions come in. If you have your own question, please reach out to us (hello@hydroviv.com). One of our water nerds will do their best to get back to you very quickly, even if it's outside of our business hours.
Frequently Asked Questions 
Updated July 31, 2017
Are All Potential Contaminants Listed In The EWG Tap Water Database?
No. The EWG Tap Water Database pulls data from municipal measurements, but municipalities are only required to test for certain things. Simply put, you can't detect what you don't look for. One example of this can be seen by punching in Zip Code 28402 (Wilmington, North Carolina) into the EWG Tap Water Database. GenX, a chemical that has been discharged into the Cape Fear River by Chemours since PFOA since 2010, is not listed, even though it's been in the center of a huge topic of conversation for the past 2 months in the local media.
Why Is The "Health Guideline" Different Than The "Legal Limit?"
The two different thresholds use different criteria. For example, the "Health Guideline" cited by EWG for carcinogens is defined by the California Office of Environmental Health Hazard Assessment (OEHHA) as a one-in-a-million lifetime risk of cancer, while the "Legal Limit" refers to the MCL which is the limit that triggers a violation by EPA. The OEHHA's criteria are established by toxicological techniques, while the EPA limits are negotiated through political channels. We wrote an article that addresses this topic in much more detail for those who are interested.
Why Am I Just Learning About This Now?
The EPA's Safe Drinking Water Act requires municipalities to make water quality test data public in Consumer Confidence Reports. These reports are required to talk about the water's source, information about any regulated contaminants found in the water, health effects of any regulated contaminant found above the regulated limit, and a few other things. As discussed before, the data in the EWG report use different criteria than the EPA, and it's hard for people to make sense of what's what.
Are The Data Correct If My Water Comes From A Private Well?
No. The EWG Tap Water Database only has data for municipal tap water. Private wells are completely unregulated, and there's no requirement to conduct testing. If you'd like us to dig into our additional water quality databases to help you understand likely contaminants in your private well, we're happy to do so. We don't offer testing services, but we're happy to help you find an accredited lab in your area, give advice on which tests to run, and help you interpret the results! We offer this service for free.
What About My City's Water Quality?
Hydroviv makes it our business to help you better understand your water. As always, feel free to take advantage of our "help no matter what" approach to technical support! Our water nerds will work to answer your questions, even if you have no intention of purchasing one of our water filters. Reach out by dropping us an email (hello@hydroviv.com) or through our live chat. You can also find us on Twitter or Facebook!
Recommended For You
How Do I Filter Chromium 6 From Drinking Water?
Why Are So Many Schools Testing Positive for Lead?
Please Stop Using Cheap TDS Meters To Evaluate Water Quality! They Don't Tell You Anything
!