Mining Activities Can Contaminate Water For Years Afterward
Mining Activities Can Contaminate Water For Years Afterward
RSS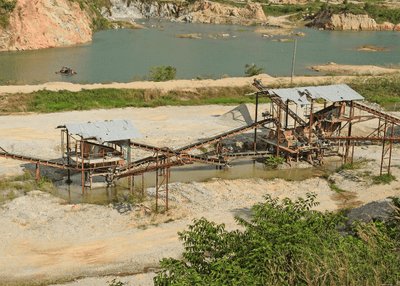 Daphne Abrams M.S.Ed.  |  Scientific Contributor 
I became interested in the impact of mining a few years ago when I started teaching an environmental science class in northwestern Nevada. Nevada has a rich history of pioneers and mining (It is the silver state after all). While mining can be a source of revenue and prosperity for an area, it also has a huge environmental impact that can last many decades after the mining activity ends. This article discusses how this has played out in the Carson River.
Historical Mining Activities And EPA Superfund Sites
EPA's Superfund program is responsible for cleaning up highly contaminated land and responding to environmental emergencies, oil spills and natural disasters in order to minimize long-lasting contamination from these events. Even though the government has categorized these sites as highly toxic, they are sorely underfunded when it comes to cleanup and often forgotten about altogether. This is particularly problematic because one in five Americans live within 3 miles of a Superfund site. The closest two Superfund sites to the school that I teach at are two abandoned mining sites. One is the Carson River Mercury Site, which is the legacy of silver and gold mining in the area, and the other is from the abandoned Rio Tinto Copper Mine. 
Lasting Impacts Of Historical Mining Activity On The Carson River
Between the contamination from these two Superfund sites, roughly eighty miles of the Carson River is paralyzed by heavy metal toxicity. Even though contamination likely occurred in the 1800s, there are still advisories not eat fish caught in that stretch of the Carson River, due to concerns about mercury, which biomagnifies up food the food chain.
What's Being Done About Contamination From Historical Mining Activities?
While it seems hard to debate against cleaning up these types of historical toxic messes, the Senate and House voted to overturn the "Stream Protection Rule" shortly after President Trump took office, as part of the new administration's campaign promise to relax environmental regulations.
Do You Have More Questions About How Does Mining Affect Water Today?
Hydroviv makes it our business to help you better understand your water. As always, feel free to take advantage of our "help no matter what" approach to technical support! Our water nerds will work to answer your questions, even if you have no intention of purchasing one of our water filters. Reach out by dropping us an email (hello@hydroviv.com) or through our live chat. You can also find us on Twitter or Facebook!
Recommended Articles For You
What Do I Need To Know About Mercury Contamination In Water?
Why Are Bioaccumulation And Biomagnification Important?
Where Can I Learn More About EPA Superfund Sites In My Area?