What EPA's New PFAS Guidelines Mean For You
What EPA's New PFAS Guidelines Mean For You
RSS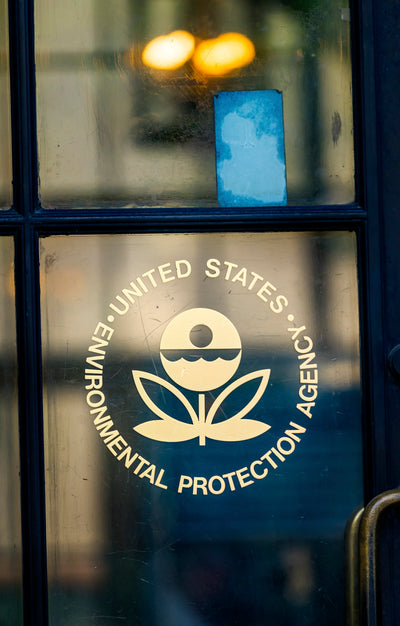 Analies Dyjak, M.A. | Head of Policy and Perspectives
The Environmental Protection Agency (EPA) just announced a dramatic decrease in what they're considering a "safe" level of certain PFAS in drinking water. EPA's recent announcement reiterates just how serious the PFAS crisis has become in the U.S. What do these new "safe levels" mean for you and what action do you need to take?
EPA's New Guidelines for PFAS
EPA is proposing to reduce the current Health Advisory Level of 70 parts per trillion for PFOA and PFOS combined, to 0.004 parts per trillion for PFOA and 0.02 parts per trillion for PFOS. This reduction is over 17,000 times lower than what was considered safe by EPA just 6 years ago. EPA also introduced Health Advisory Levels of 10 parts per trillion for GenX and 2,000 parts per trillion for PFBS. It's important to note that a Health Advisory Level is the amount of a contaminant that is NOT likely to cause negative health impacts. For example, drinking water with PFBS at a concentration above 2,000 parts per trillion could cause adverse health effects, according to EPA.
EPA admits that these super low levels could be very difficult to identify with current methods of detection: "It is possible for PFOA or PFOS to be present in drinking water at levels that exceed health advisories even if testing indicates no level of these chemicals" and that PFOA and PFOS can only "be reliably measured using specified analytical methods in appropriate laboratory settings." While the intention of these new Health Advisory Levels are in good faith, they're setting up municipal treatment plants to fail - especially those in rural and underfunded communities.
How Will The New PFAS Guidelines Impact You?
The general public likely won't feel any real impacts for several years. Interim levels, and health advisory levels in general, are entirely non-enforceable. This means that water providers are not legally bound to meet these lower recommendations anytime soon. The goal of health advisories is that they will eventually turn into enforceable standards, which EPA has plans to implement in 2023. The only real impact to public health is that PFAS levels that were once considered "safe" by EPA are now potentially dangerous.
Takeaways and Red Flags
First, these new health advisory levels are unattainable by nearly every single public water utility in the country. Not only will someone (taxpayers) have to pay for new treatment technology, but it could take years if not decades to get new treatment up and running. It's unclear what will happen to utility providers if they violate this law, or what people are supposed to do while these new guidelines take effect. Second, these new guidelines don't address the root of the problem. PFAS are still being produced in the U.S., and are still a key ingredient in several consumer products. Even though drinking water has the potential to be addressed, there are hundreds of other ways that people are exposed to PFAS chemicals. Finally, this new change only addresses four of the over 9,000 different PFAS variations that are being found in the environment.
Others Articles We Think You Might Enjoy:
New Asbestos Ban Could Increase Use and Release of PFAS Chemicals
Over 60% of Toxic Wastewater Biosolids Are Used to Fertilize Farmland in the U.S.
Things You Should Avoid Pouring Down The Drain: