"Perfect product! We got the fridge filter. I could not be more impressed. I only wish I had bought it sooner. If you are on the fence, just do it. You will be happy you did."
- A. Edgemon
Hydroviv Refrigerator/Ice Maker Water Filter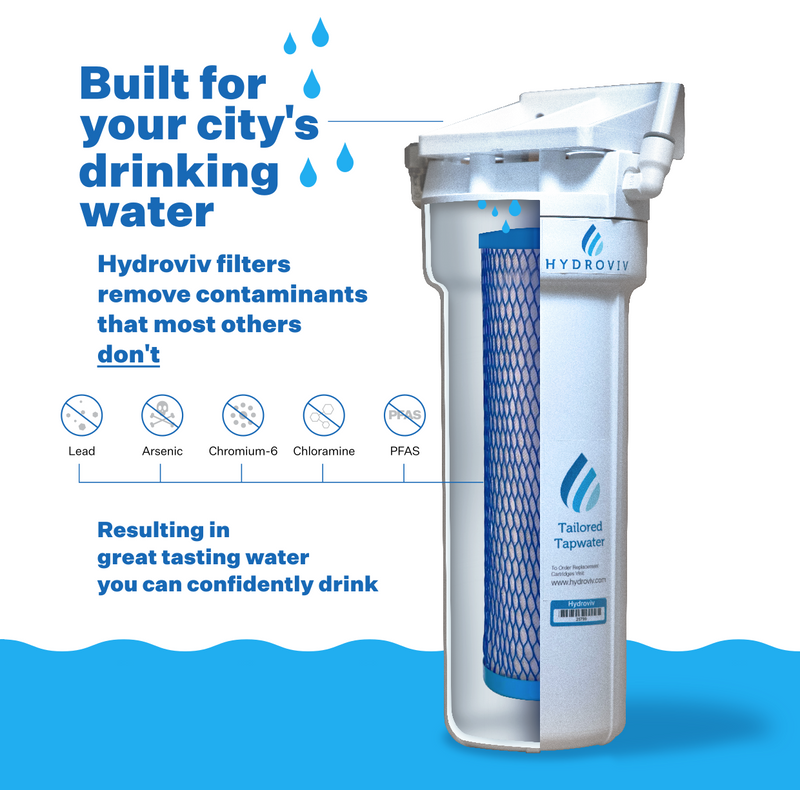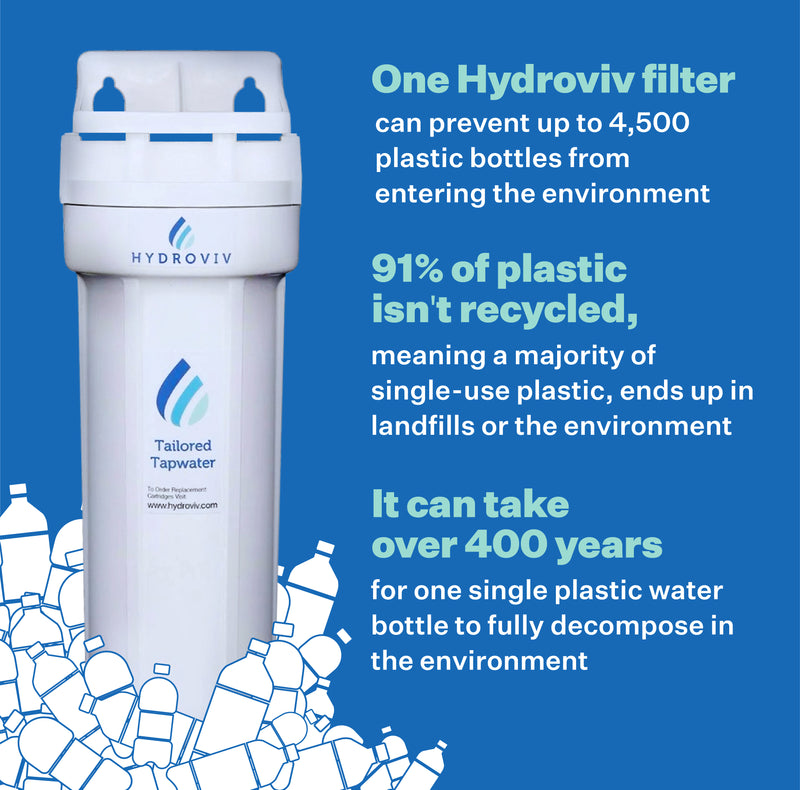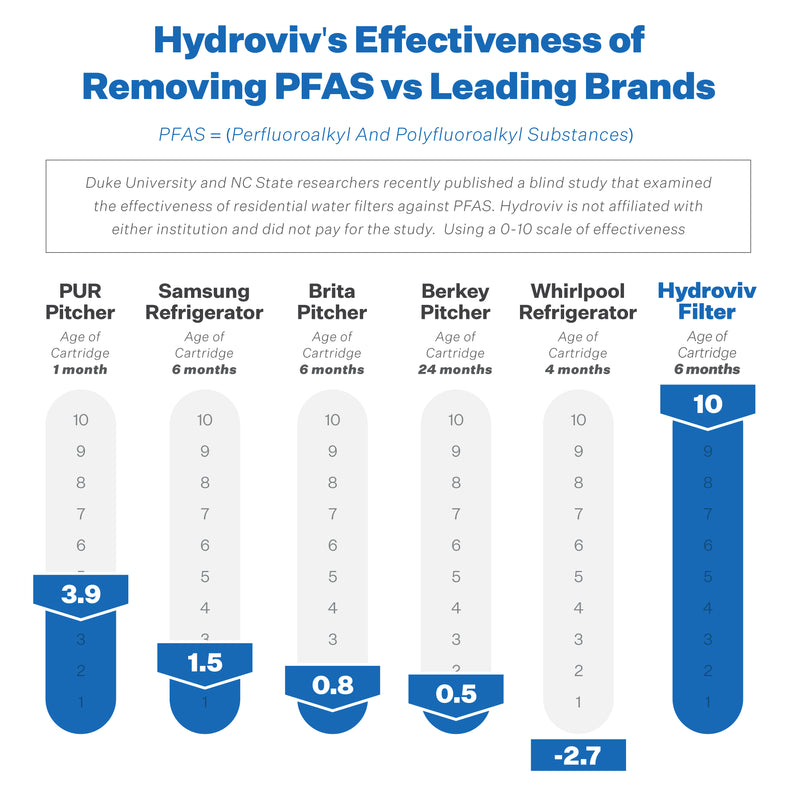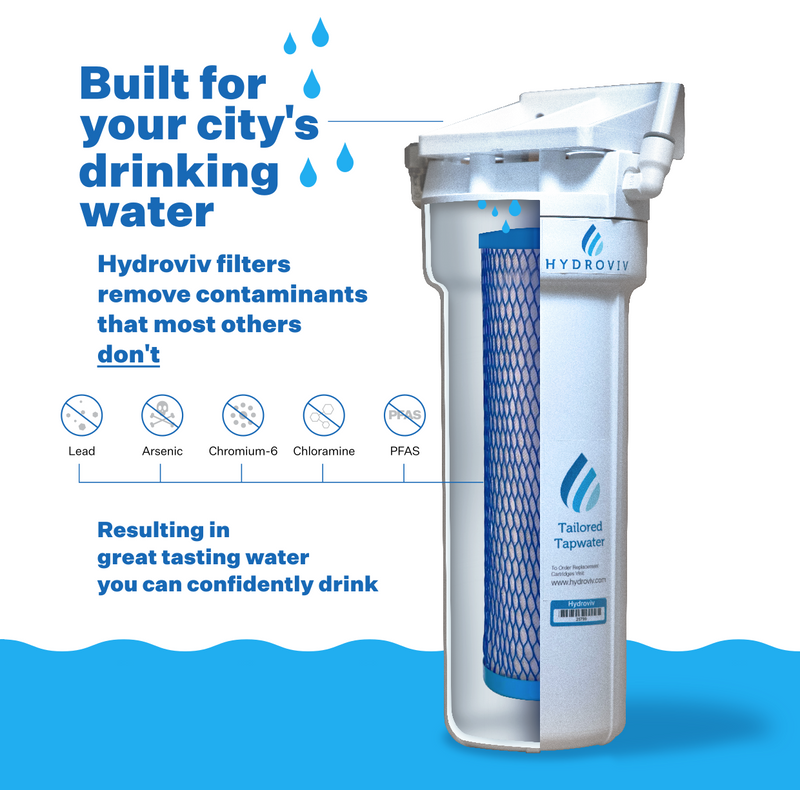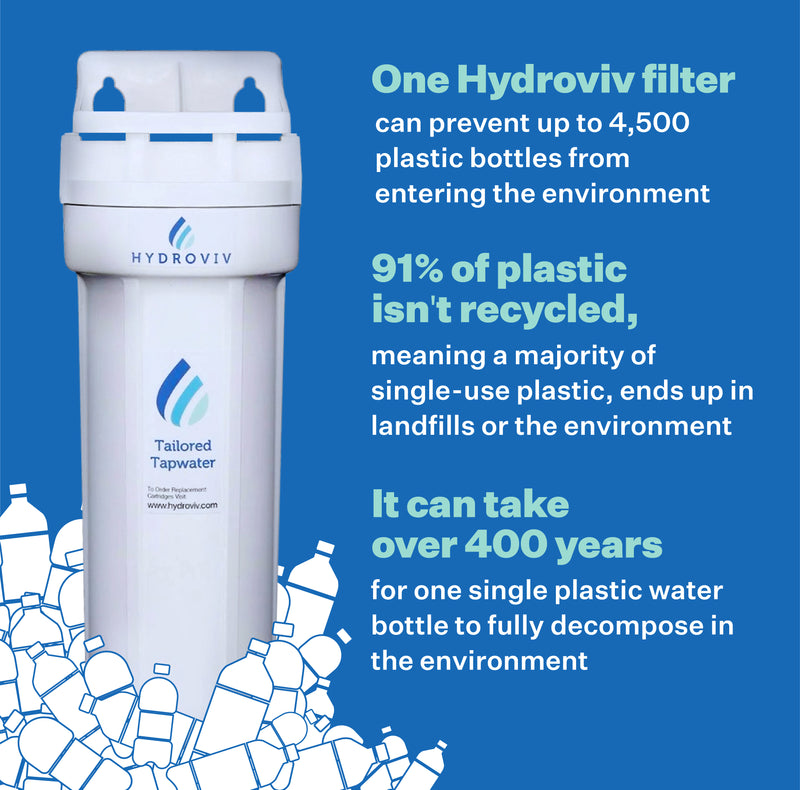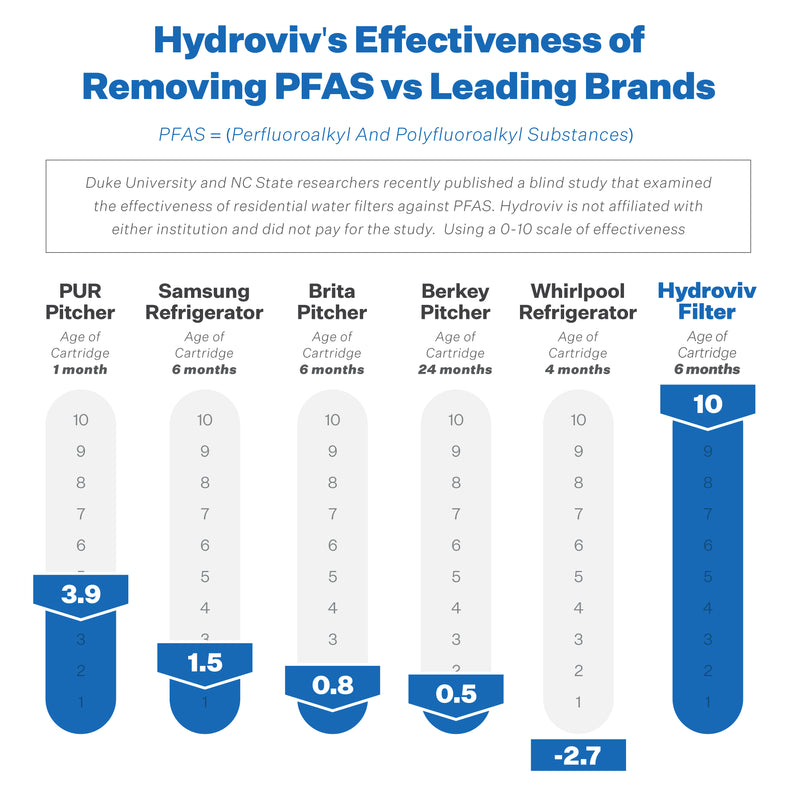 We don't mean to brag, but we've basically created the holy grail of water filters
See what makes Hydroviv better than the rest
"Perfect product! We got the fridge filter. I could not be more impressed. I only wish I had bought it sooner. If you are on the fence, just do it. You will be happy you did."
- A. Edgemon
Hydroviv Refrigerator/Ice Maker Water Filter
How You Benefit from Subscribe & Save:
✅ 25% Off System
✅ 25% Off Cartridges (Skip or Cancel Any Time)
✅ Free Shipping
Cartridge delivery every 6 months at $86.25
✅ Effectively Filter Contaminants: Customized to filter PFAS, Lead, Arsenic and more from your water
✅ Install with Ease: attaches to your fridge in just 15 minutes.
✅ Drink Confidently: NSF Certified & independently tested for maximum peace of mind
✅ Expert & User Approved: founded by a PhD Chemist, featured on Shark Tank, The Chicago Tribune, ABC. Plus, thousands of 5 star reviews
✅ Premium Customer Care: worry-less with a team of obsessed Water Nerds looking after your water
Installs in 15 mins or less
30-day money-back guarantee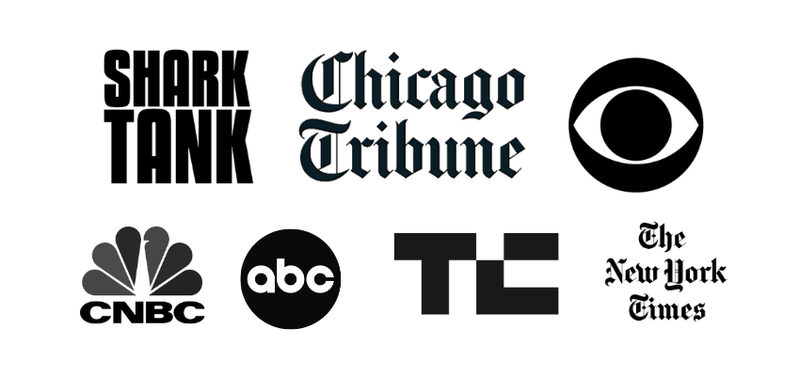 Hydroviv refrigerator line systems are optimized for your city's water quality data, using your shipping zip code when you place your order. That means clean, fresh-tasting water right from the dispenser. What's more, installation is simple - connect to your refrigerator's water line using 1/4 inch connections. 
All connection hardware is included for tapping into a plastic line, but if your line is braided stainless steel, you'll need an additional segment of tubing to complete the installation.  This 1/4" line can be purchased here or any hardware store.
We don't mean to brag, but we've basically created the holy grail of water filters
See what makes Hydroviv better than the rest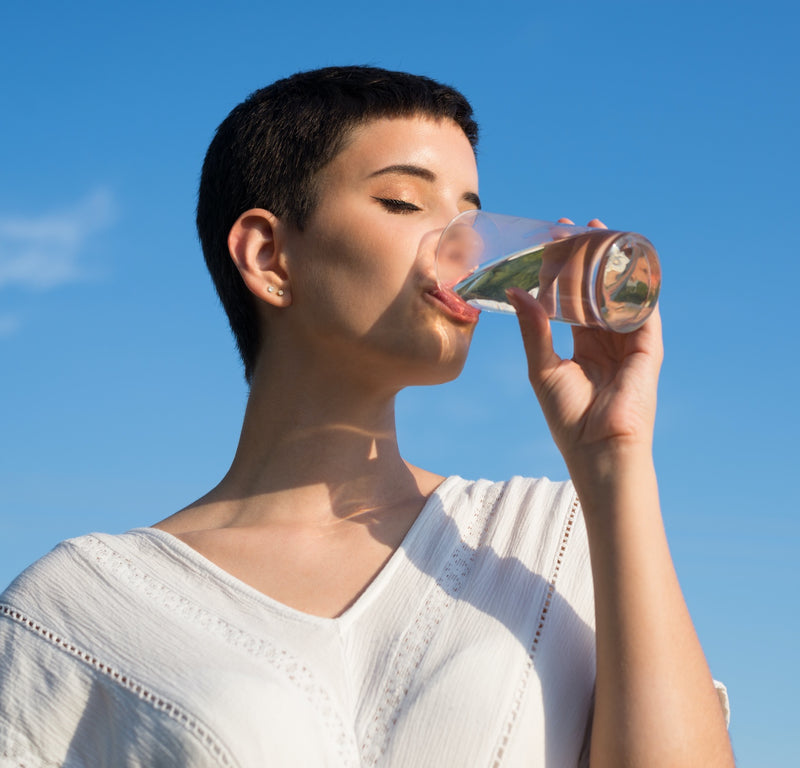 Over-faucet and pitcher filters are a joke in comparison.
See How Hydroviv Compares
Hydroviv's patented Under-Sink Water Filter provides you with the safest, best-tasting water on the planet, or your money back.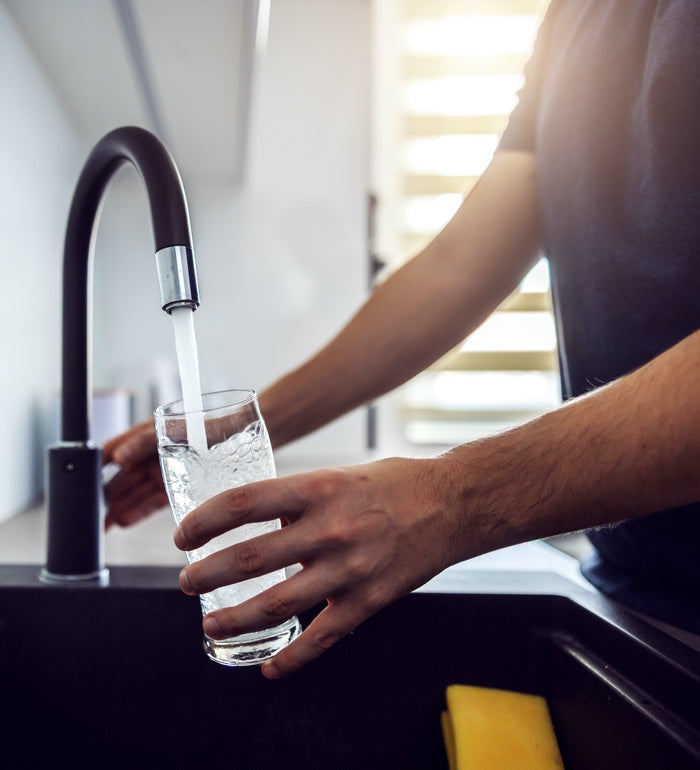 Installation is a breeze. Have it up and running in 15 mins or less.
Watch the video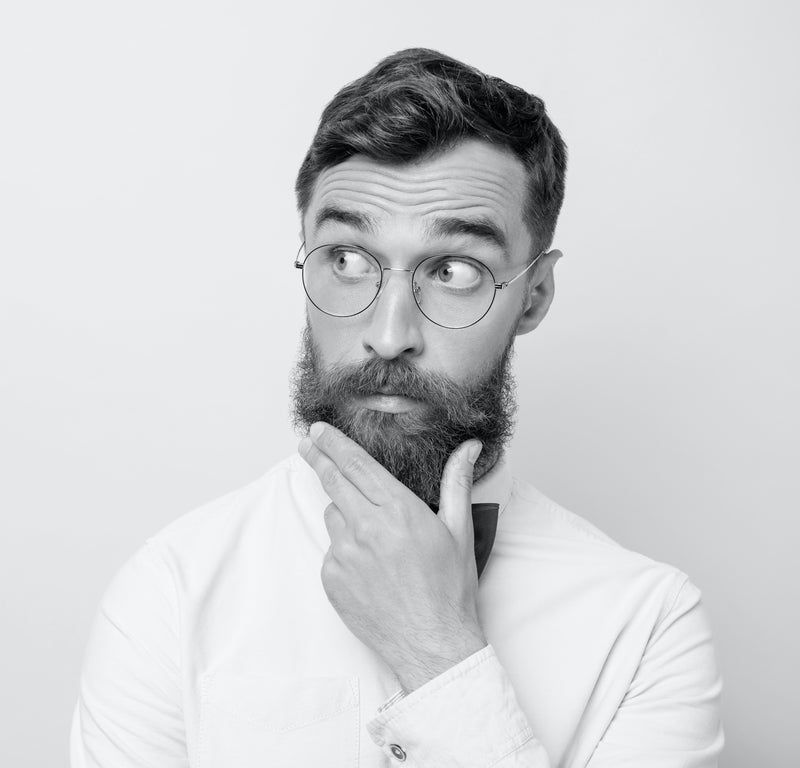 Our Water Nerds customize your filter based on science.
See How & Why
It's not just a water filter, we custom build a solution for you based on your city's water data.
Frequently Asked
What do Hydroviv filters remove exactly?
Our Filters Remove Chemicals Specific to Your Area
This is where the customization process kicks in but the list includes: arsenic, lead, chromium 6, volatile organic compounds (VOCs), PCBs, MTBE, mercury, cysts, pesticides, pharmaceuticals, petroleum-based chemicals, chlorine, chloramine, disinfection byproducts, PFOA, PFOS, PFAS and many, many more. 
How Do Your Water Nerds Optimize a Filter Specifically For Me?
Our "Water Nerds" analyze water quality data from local, county, state, and federal databases to help determine present contaminants in your drinking water. Using your shipping address, we're able to assemble a filter based on what we find. If you're on a private well, we use the USGS groundwater database, source water assessments, and land use data.
Are Hydroviv filters NSF certified?
Yes.  Hydroviv's filters carry NSF certifications to Standards 42 (aesthetic effects) and 53 (health effects) and are independently tested to remove hundreds of contaminants.  If you'd like to see a data sheet for the filter that is optimized for your water, reach out to [email protected]
Do Hydroviv Water Filters Remove GenX and Other PFAS?
Yes. We have customers in Wilmington who are part of an ongoing monitoring program. In these studies, GenX and other PFAS are not detectable in water that has been filtered by Hydroviv's under sink and refrigerator line filters, through the lifetime of the filter cartridge. You can see graphs from the report HERE, but please keep in mind that Hydroviv is NOT endorsed by NC State or CFPUA.
Do Hydroviv Water Filters Remove Lead?
Yes. Our systems meet or exceed filtration performance standards set forth by NSF Standard 53 for dissolved/particulate lead removal. 
Do Hydroviv Water Filters Remove Fluoride?
No. If you'd like a system that removes fluoride, our Customer Support team is available to help guide you in the right direction.
Does It Come With A Warranty?
Have a 30-day, no-questions-asked, money-back guarantee on any purchase, and our housings/hardware have a 5-year warranty.
Bundle up for whole-home protection & save!