$111 Billion for Water Infrastructure in American Jobs Plan
$111 Billion for Water Infrastructure in American Jobs Plan
RSS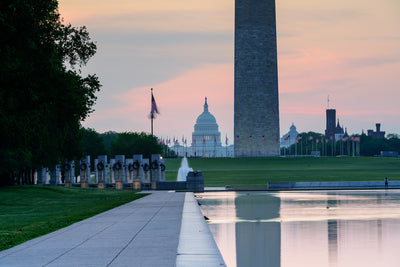 Analies Dyjak, M.A. | Head of Policy and Perspectives    
Last week was infrastructure week in America, when President Biden followed through on his campaign promise to address the country's aging infrastructure. The $2.3 trillion American Jobs Plan is proposed to address a range of infrastructure improvements and initiatives, with a large emphasis on roads and bridges. That said, a significant amount of this multi-trillion dollar plan is to be allocated to much needed water infrastructure improvements. 
What About Drinking Water?
The American Jobs Plan includes $111 billion in funding for water infrastructure. This is inherently a broad term because there are so many different aspects of "water infrastructure" that need to be addressed. When people hear "water infrastructure" it's easy to infer; replacing service pipes and water treatment updates, but The American Jobs Plan includes a lot of other improvements that may not categorically be considered "water infrastructure." This $111 billion will be spread out amongst the following initiatives: 
First, $45 billion will be allocated to eliminate ALL lead pipes and service lines. That is a very significant promise and not a lot of money. An estimated 6-10 million homes in the U.S. still receive their drinking water from a lead pipe or lead service line. Not to mention the invasive process of replacing city-wide distribution lines. It involves digging up streets, section by section, across an entire city. Homeowners also need to hire a specialist to replace their lead service lines to avoid potential exposure to this known neurotoxin. Also, lead levels increase for the first few months after a service line is replaced. We have an article that goes in depth as to why this is, which you can find here. 
The current lead situation in Chicago can help provide some perspective as to why $45 billion may seem like a lot of money but is realistically not enough to replace every single lead service line in the U.S. It's predicted to cost the city of Chicago alone $8.5 billion to replace the city's lead infrastructure, and that doesn't include residents still being financially responsible to replace their homes' lead service line. Other major cities including, New York City, Pittsburgh, and Los Angeles, were also built with lead infrastructure and are in need of sweeping improvements. 
Next, $56 billion will be allocated to "upgrade and modernize America's drinking water, wastewater, and stormwater systems, tackle new contaminants, and support clean infrastructure across rural America." This is obviously relatively vague, but these funds will be directly given to states, tribes, and territories and they will determine under their discretion, how to implement these improvements. $16 billion will go towards plugging oil and gas wells that inevitably pollute drinking water, particularly private wells. 
PFAS or 'forever chemicals' were also included in The American Jobs Plan. If you've never heard of PFAS, it's a cancer-causing contaminant that has been found in drinking water systems across the country. It's used in the production of non-stick and stain resistant fabrics, fire fighting foam, and other commercial products. $10 billion will be allocated to monitor and remediate PFAS in drinking water, as well as smaller rural water systems, private wells, and wastewater systems, including drainage fields. 
Our Take: 
This is a very good place to start and a much needed aggressive approach to addressing the nations water crisis. However, we're not convinced that $111 billion will entirely fix drinking water in this country. We're excited to see further progress under the Biden Administration and look forward to cleaner water for more Americans. 
Other Articles We Think You Might Enjoy:
Hydroviv's Spring 2021 PFAS Update
Everything You Need To Know About Lead in Drinking Water
How Does "Stormwater Runoff" Pollute Drinking Water?