The Current State of PFAS Regulation: Spring 2021
The Current State of PFAS Regulation: Spring 2021
RSS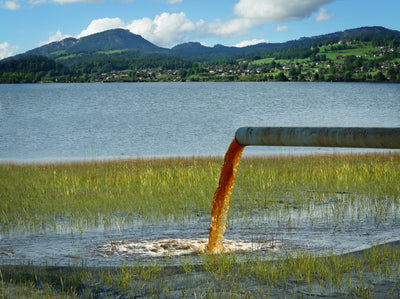 Analies Dyjak, M.A. | Policy Nerd   
The Environmental Protection Agency, Congress, and dozens of non-governmental organizations have been trying to figure out how to address Per and Polyfluoroalkyl Substances (PFAS) contamination in drinking water for several years. PFAS are becoming a more persistent problem and states across the country are spending a significant amount of money trying to address it. The current situation is getting worse, as more and more municipalities are detecting it in their drinking water. This article will discuss the latest regulatory actions as well a new map from the Environmental Working Group (EWG).
Latest Proposed PFAS Regulation: EPA to Require Recordkeeping and Reporting
In early March of 2021, the Environmental Protection Agency (EPA) sent a proposed rule to the Office of Management and Budget for approval. This rule would require that PFAS manufacturers maintain accurate reporting and recordkeeping documents of their chemical production. You may be surprised to learn that this sort of thing didn't already exist for companies that manufacture a category of cancer-causing chemicals. This is largely due to the fact that the U.S. has a "market first" approach to chemical manufacturing, which requires retroactively trying to figure out how to regulate an entire billion dollar industry after the pollution has already occurred. 
This particular federal action was mandated under section 7321 of the National Defense Authorization Act for Fiscal Year 2020 - meaning that EPA Administrator Regan must follow through with the requests of the previous administration. The proposed rule would require that any PFAS manufacturer since January 1, 2011 disclose details about the nature of disposal and possible environmental outcomes, as well as any future manufacturing. This is a small but important step towards addressing PFAS contamination in U.S. waterways.
This proposed rule won't go into effect until July 1, 2022. This is a common, if not expedited timeline for regulatory actions. We wrote an article about the regulatory process and how seemingly simple rules can take decades to be enacted, especially for EPA. It can be found here. 
New Environmental Working Group (EWG) PFAS Map
While we wait for this new regulation to improve industrial transparency, the Environmental Working Group (EWG) has created an important way to identify where the major polluters are located. The map, "Suspected Industrial Discharge of PFAS," identifies PFAS polluters across the country. EWG has also been instrumental in mapping areas of the country with known PFAS-contaminated drinking water. The map can be found here. 

Other Articles We Think You Might Enjoy:
Yale University: PFAS Exposure Increase Risk of Miscarriage by 80-120%
Do All Water Filters Remove PFAS Chemicals?
Why Do Military Bases Have High Levels of PFAS?