Yale University: PFAS Linked With Increased Risk of Miscarriage
Yale University: PFAS Linked With Increased Risk of Miscarriage
RSS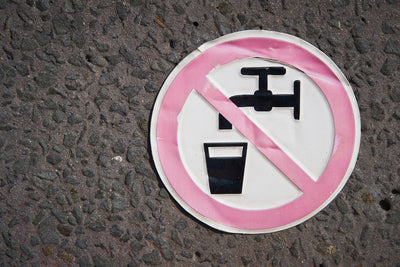 Analies Dyjak, M.A.  |  Policy Nerd
A recent study out of the Yale School of Public Health found that PFAS are linked to an increased risk of miscarriages in pregnant women. Our Water Nerds would like to acknowledge that the matter of this study regards a sensitive subject for families across the world. Though this information may be jarring, it further emphasizes the dangers of PFAS exposure and why finding a solution should be a top priority.
About The Yale Study:
Dr. Zeyan Liew, the lead researcher of this study, has focused a majority of his professional career to studying perinatal epidemiology. There are only three total studies that have assessed PFAS exposure and miscarriages, this study included. The Yale researchers used data from the Danish National Birth Cohort (DNBC). The study assessed 220 pregnancies ending in live births (control) and 220 pregnancies ending in miscarriages. The sample size of the research was limited by the cost of testing for PFAS in maternal plasma.
What Did The Study Find?
The Yale University PFAS study evaluated prenatal exposure to seven different PFAS variations, and the risk of miscarriage. The study tested the more common types of PFAS typically found in drinking water; PFOS, PFOA, PFHxS, PFHpS, PFNA, PFDA, and PFOSA. The study determined that the cohort of women with higher amounts of PFAS in their maternal plasma had an 80% to 120% increased risk of miscarriage than those with lower amounts of PFAS. The researchers listed drinking water, food packaging, indoor air, and "other" environmental exposures as the primary routes of ingestion/inhalation into the human body.
PFAS: What You Need To Know
Per and Polyfluoroalkyl Substances (PFAS) are being detected in a growing number of tap water supplies across the country. Because PFAS are considered to be an "emerging contaminant," there are very few credible studies that show associations with exposure to PFAS and negative health effects. Up until this point, a majority of PFAS toxicology studies have been completed on laboratory mice. This particular Yale study is one of the few completed entirely on pregnant women. As with any epidemiological study, more research is necessary to further elucidate the causal connection between PFAS and an increased risk of miscarriage.
PFAS are unregulated, meaning that most municipalities are not required to test, monitor, or remove them from tap water. Further, private well owners are entirely on their own for determining if PFAS is in their well water. EWG has begun mapping out areas of the country that have detected PFAS in finished tap water. Although EWG is a great preliminary resource, it's important to note that they do not have data on every city in the United States. If your municipality is not on the map, it does not mean that your water is free of PFAS. If you're curious to see if your water has been tested for PFAS, click here.
Disclosure: Make Sure Your Filter Removes PFAS
A study by Duke University and NC State University tested major water filtration brands and their ability to remove PFAS. Hydroviv Undersink and Refrigerator Line water filters removed PFAS better than most major brands. PFAS present in the unfiltered sample had undetectable (below the Method Detection Limit (<MDL) in the Hydroviv filtered water. To our surprise, the study found that many well known brands did not do a great job at removing PFAS. Filtration brands including Brita, Pur, Zerowater, Samsung, and GE failed to bring PFAS levels down to undetectable.
Some brands, including Berkey, Aquasana, and Puronics actually leaked PFAS from the filtration media back into drinking water… This is often the result of over-saturation and low-quality filtration media. The Duke study also evaluated various Reverse Osmosis (RO) filters. Data from each of the RO systems that were tested found undetectable levels of PFAS in the filtrate.
Other Articles We Think You Might Enjoy:
How Did Hydroviv Filters Perform in a PFAS Filter Study?
The Other Contaminant From The Flint Water Crisis That No One Is Talking About...
How Do I Know If My Home Has Lead Plumbing?