PFAS: The Other Contaminant From The Flint Water Crisis
PFAS: The Other Contaminant From The Flint Water Crisis
RSS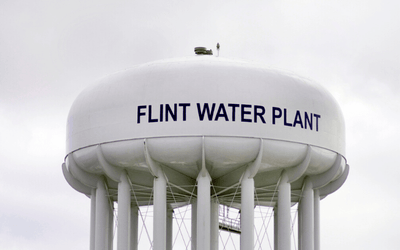 Analies Dyjak, M.A.  |  Policy Nerd
Hydroviv's Policy Team has been keeping a close eye on water quality in Flint, Michigan, in the wake of their lead crisis beginning in 2014. A major problem that has been wildly underreported was the presence of Per and Polyfluoroalkyl Substances (PFAS) in Flint's municipal system at the time of the lead crisis. 
What Happened In Flint, Michigan?
If you're unfamiliar with the Flint Lead Crisis, our team wrote an in-depth article breaking down the major events. In short, city officials switched the city's source water from Lake Huron to the Flint River in an effort to save money. The story that we're breaking today discusses a contaminant that was known to be present in the Flint River at the time it was being used as source water for the city. 
Flint, Michigan's Newest Problem: PFAS
A few years after the lead crisis in Flint, Michigan, the same afflicted city residents are now dealing with PFAS. Revitalizing Auto Communities Environmental Response Trust, also known as RACER, was created in 2011 after General Motors filed for Chapter 11 Bankruptcy. The goal of RACER was to address water pollution from various General Motors facilities, including discharges into the Flint River and surrounding groundwater wells. Because PFAS are not regulated, they were not included in GM's National Pollution Discharge Elimination (NPDES) Permit.
The Michigan Department of Environment, Great Lakes, and Energy has acknowledged that PFAS pollution is of great concern in the Flint River, and could potentially threaten surrounding groundwater wells. Flint switched from Lake Huron to the corrosive Flint River, causing extreme levels of lead contamination and what's now known as the "Flint Lead Crisis." The science is now making clear Flint residents were being exposed to more than just lead. At the beginning of March, 2020, RACER announced they would begin work to reroute underground stormwater lines away from the Flint River. Due to COVID-19, these PFAS mitigation efforts have been postponed.
Other Articles We Think You Might Enjoy:
Newark, NJ: The New Flint
How Did Hydroviv Water Filter Perform In A Duke University Study?
How Do I Know If I Have Lead Plumbing