Chemours To Pay $13 Million to NC DEQ for PFAS Pollution
Chemours To Pay $13 Million to NC DEQ for PFAS Pollution
RSS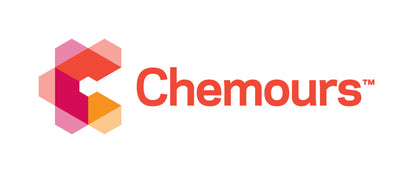 Analies Dyjak  |  Policy Nerd
Our Water Nerds have been closely following the environmental and public health disaster in North Carolina for a while now. This article provides an overview of the recent consent order, and some background information on what's going on in North Carolina. 
The Chemours Plant in Fayetteville, North Carolina has been discharging various per and polyfluoroalkyl substances (also known as PFAS) for decades. PFAS are a category of emerging contaminants that are found in some of the most popular consumer products such as Scotchgard, Gore-Tex, Teflon, and other stain/water resistant products. PFAS is also an important ingredient in firefighting foam, which has been a major source of water contamination throughout the country. In recent years, a replacement chemical for PFOA called GenX has dominated the conversation, particularly in North Carolina. In November 2018, EPA admitted that GenX is "suggestive" of cancer, which is significant for residents who have been unknowingly exposed.
$13 Million Awarded to NCDEQ
Chemours is awarding $13 million to the North Carolina Department of Environmental Quality in the form of civil penalties and investigative costs. In comparison to other PFAS-related settlements, this is by far one of the smallest. In early 2018, 3M paid the state of Minnesota $850 Million in environmental degradation. In 2017, DuPont was involved in a $670.7 million settlement in the Mid-Ohio Valley region for PFAS water contamination.
Overview Of The Consent Order
The Consent Order clearly lays out a timeline of air emission goals and wastewater discharge stipulations. Chemours' National Pollution Discharge Elimination System (NPDES) permit was revoked in early 2017 and the new Consent Order prohibits any sort of wastewater discharge until a NPDES permit is reallocated. Chemours must also create laboratory methods and test standards for all PFAS compounds released by the Fayetteville plant. Basic remediation plans must be agreed upon by the North Carolina Department of Environmental Quality, North Carolina River Keepers, and Chemours. Chemours will also pay for water filtration for water filtration for residents on private wells. Concentrations of GenX must be above 140 parts per trillion or any updated health advisory, in order to be eligible for a filter. GenX is not the only PFAS compound detected in the Cape Fear area, and the consent order addresses that. the Residents can also be eligible for filtration if other PFAS compounds are detected in well water over 10 parts per trillion individually, and 70 parts per trillion combined. NCDEQ is currently seeking public comment regarding the recent settlement.
How Are Cape Fear Residents Responding?
Cape Fear Public Utility Authority (CFPUA) created a comprehensive breakdown of the Chemours consent order. The utility provider acknowledged that the settlement did not go far enough to cover the scope of GenX and PFAS water contamination in the Cape Fear area. In a press release, CFPUA talked about how the consent order did not acknowledge the PFAS sediment pollution at the bottom of the Cape Fear River. Any sort of dredge or fill could disturb the sediment and create GenX concentrations to sky rocket in drinking water. Local non-profit groups are also not in agreement with the Chemours settlement because they believe it does not go far enough to mitigate the scope of PFAS water contamination. The current consent order places most of the mitigative costs water utility providers which would of course be paid for by taxpayers.
Our Take:
In early November of 2018, EPA released a draft toxicity report for GenX, proposing a threshold of 80 parts per trillion for drinking water. The concentration deemed "safe" by North Carolina and Chemours is almost two times higher than what the EPA is proposing as safe. Health and regulatory agencies know very little about the adverse health effects of GenX and other PFAS compounds. It's up to consumers to decide the best course of action to protect themselves and their families.
Other Articles We Think You Might Enjoy:
EPA Admits That GenX Is Linked To Cancer
Military Bases and PFAS
Toxicological Profile For PFAS