Military Bases Have High Concentrations of PFAS Chemicals
Military Bases Have High Concentrations of PFAS Chemicals
RSS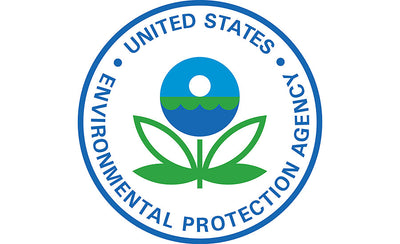 ***Updated 8/29/18 to include video***
Analies Dyjak  |  Policy Nerd
Per and Polyfluoroalkyl Substances (PFAS) have been receiving a ton of media attention throughout this past year. PFAS are a category of toxic contaminants that have invaded public and private drinking water systems across the entire country. Military bases are extremely susceptible to this type of contamination because of necessary on-base activities. If you would like to learn more about what PFAS are, their health effects, and if they're regulated, please click here. 
Why Do Military Bases Have High Concentrations of Per and Polyfluoroalkyl Substances (PFAS)?
Military bases have historically had issues with pollution, due to the nature of on-base activities. Municipal fire departments also travel to nearby military bases because they provide an open, secure area to train. So not only are military personnel being directly exposed to PFAS chemicals in water, but so are local fire departments. The Department of Defence isn't necessarily to blame for the high rates of contamination of PFAS on military bases. The Manufacturers of PFAS-containing fire fighting foam who actively sell to the DOD are greatly at fault. Because there is no effective alternative on the market, the military has no choice but to continue purchasing and using these products. Unlike many other countries, the United States doesn't use the precautionary principle in chemical manufacturing. This means that chemicals are introduced to the market before toxicological due diligence is completed. Most of the time it takes someone getting extremely sick for manufacturers to even begin to pay attention.
More often than not, military bases have their own underground private wells that provide drinking water to families living on base, rather than being apart of a public drinking water system. Fire fighting foam can either directly percolate into soil, or run off into surrounding surface water sources. Water from contaminated soil naturally recharges on-base drinking water wells, which families consume on a daily basis.
What Is The Department of Defense Doing About Per and Polyfluoroalkyl Substances (PFAS) on Military Bases?
The most recent data provided by the DOD stated that 99% people receiving non-DOD-treated water were served by systems with no violations, whereas only 89% of people receiving DOD-treated water were served by systems with no violations. It's important to note that these data are from bases that voluntarily tested for PFAS chemicals in water, but they do however reiterate that military bases have higher concentrations of this contaminant than other areas in the country. In October of 2017, the US Government Accountability Office reported that the Department of Defense has taken action on PFAS. DOD has directly shut down wells or provided filtration to 11 military installations. This is definitely a step in the right direction, but there are over 400 military bases in the United States that are still contaminated. Approximately 3 million people in the US drink water provided by the DOD. Not only are active military personnel at risk, husbands, wives and children are being adversely impacted by PFAS chemicals in water. Again, manufacturers of these dangerous chemicals are mostly to blame for such high concentrations of PFAS contamination on military bases.
What Are Public Officials Doing About Per and Polyfluoroalkyl Substances (PFAS)?
EPA set a Lifetime Health Advisory Level of 70 parts per trillion for both PFOA and PFOS. The rule of thumb for PFAS is that the sum of the category of contaminants should be no higher than 70 parts per trillion. ATSDR believes this level should be reduced to 20 parts per trillion for drinking water. Again, Lifetime Health Advisory Levels and Minimum Risk Levels are non-enforceable limits that municipalities are not required to follow. DOD has not developed their own standard for PFAS in drinking water and therefore follow the non-enforceable national level of 70 parts per trillion. DOD is not at all incentivized to create a standard or even test for PFAS, because of the outrageous mitigation expenses.
Other Articles We Think You Might Enjoy:
PFAS: What You Need To Know
Recap of EPA's 2018 PFAS National Leadership Summit
PFAS: Toxicological Profile