EPA Threatens States' Ability To Protect Drinking Water
EPA Threatens States' Ability To Protect Drinking Water
RSS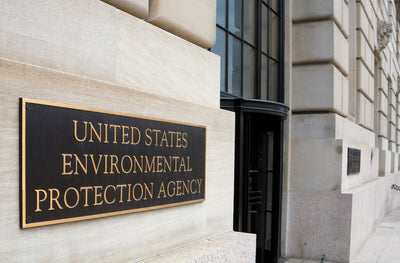 Analies Dyjak, M.A.  |  Policy Nerd
The Clean Water Act (CWA) was created in 1972 to set important water quality standards for the nations waterways. One of the most important portions of the CWA is Section 401, which limits the type and quantity of allowable pollutants in jurisdictional waterways. Section 401 states that you must obtain a permit when considering the addition of a pollutant into navigable water, creating an important barrier to pollution. The EPA has recently amended Section 401 to make it more difficult for states to enforce clean water restrictions. 
What Is The Environmental Protection Agency's New Rule and Why Is It Bad?
The newly proposed final rule will make it more difficult for states to block projects that are inherently bad for water. A major stipulation of this amendment is that it will create a statutory deadline so that a final action must be taken within one year of receiving a certification/permit. This rule will rush projects without proper environmental oversight and due diligence. Re-certification takes time and taxpayer money, so the one-year statutory deadline is a very powerful move. 
The Uphill Battle for Clean Water
According to EPA, portions of the Clean Water Act are standing in the way of the administration's ability to uphold Executive Order 13868: Promoting Energy Infrastructure and Economic Growth. EPA claims that states' have historically abused Section 401 of the Clean Water Act to address things unrelated to water, such as political rhetoric and climate change. On May 15, 2020, New York used Section 401 to block a pipeline that would have transported natural gas from Pennsylvania to New York City. The New York Department of Environmental Conservation cited that the pipeline would violate Section 401 of the Clean Water Act, by threatening the state's water quality. In 2017, Washington used Section 401 to block construction permits for a terminal that would have transported coal to countries in Asia. Washington's Department of Ecology cited potential threats to the Columbia River, and denied the necessary permits. The EPA believes that the motive for states to deny such permits have nothing to do with drinking water. Whether this true or not, states have historically had the discretion when and how to provide permits, until now. 
How Does This Rule Impact People on City Water?
These changes may affect people who are on a public water if your city's water supply is located near a proposed pipeline project. The one-year restriction also rushes projects without a full environmental vetting process, including how the project may impact your tap water. Once a spill or pipeline leak has been detected, a municipal supply has most likely already been contaminated. This applies to city source water that is from both surface water and groundwater.
How Does This Rule Impact Private Well Users?
Private wells users are entirely on their own for determining the safety of their water, and are often impacted the most by pipeline projects. The viral videos of homeowners lighting their water on fire are the result of contaminated wells by leaking pipelines pipes, fracking, and other projects that will be supported as a result of this new rule. 
Other Article We Think You Might Enjoy:
How Changes to the WOTUS Will Impact Drinking Water
What Does "Safe" Water Really Mean?
5 Things to Know About Arsenic In Drinking Water