BREAKING: New DuPont Lawsuit
BREAKING: New DuPont Lawsuit
RSS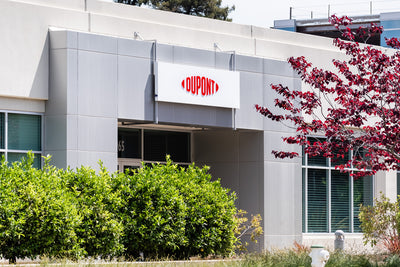 Analies Dyjak, M.A.  |  Policy Nerd
The environment effects of industrial chemicals and explosives manufactured as early 1880 still impact drinking water today. Chemical manufacturer, DuPont, has been polluting natural resources and drinking water for decades and has received numerous lawsuits as a result. PFAS are at the heart of a litany of lawsuits filed against DuPont and other companies like it. However, people are still being exposed to high levels of toxic and carcinogenic contaminants everyday in the United States. 
Who Is Responsible for PFAS Contamination In Drinking Water?
Part of the reason no one has figured out who is to blame for PFAS contamination comes down to a central set of ambiguities: 
Should the government be held liable for allowing harmful chemicals to be manufactured? 
Should chemical manufacturers be held liable for producing and contaminating the environment with knowingly dangerous contaminants?
The question of liability is a question for the courts. In the interim, it's important to consider how those impacted are dealing with the effects. 
DuPont vs. The Federal Government
DuPont is doing everything in their power to place blame elsewhere for endangering the lives of millions of Americans. Their new strategy however, involves pointing their finger at the Federal Government.The state of New Jersey sued DuPont in early 2019 after PFAS and other harmful contaminants were detected in drinking water, groundwater, soil, and other natural resources around nearby chemical plants. DuPont has since asserted that the company was upholding federal defense contracts when producing and distributing millions of pounds of chemicals. DuPont stated that in a variety of contracts, the Federal Government requested millions of pounds of chemicals during World War 1 and World War II. DuPont was a major recipient of these federal contracts and that at the time, the future consequences of producing such chemicals were not top of mind. Regardless the outcome of this particular suit, DuPont will still be held liable for other PFAS contamination not associated with these federal contracts.
PFAS Contamination in New Jersey 
Four sites in New Jersey are at the heart of this lawsuit. Some of these sites began producing industrial chemicals and explosives as early as 1880. Now in 2020, these chemicals are still wreaking havoc on communities throughout New Jersey. These sites include Pompton Lakes, Parlin - Sayerville, Repauno - Gibbstown, and Chambers Works - Carney's Point. PFAS are of particular concern at the Parlin and Chambers Works sites. 
What Is EPA Doing About PFAS?
The EPA plays an important role in how the U.S. will address PFAS contamination in drinking water. EPA is responsible for cleaning up sites where PFAS have been detected, as well as reducing the threat of exposure to humans. For the latter, EPA must set federal standards by determining the levels at which humans can be exposed without becoming ill. EPA has acknowledged that PFAS are harmful and can cause a variety of negative health effects. In November of 2018, a draft toxicological report stated that GenX, which is a PFAS-variation, is considered a "probable human carcinogen." Additionally, EPA has stated that exposure to PFAS has been associated with: cancer, low infant birth weights, thyroid hormone disruption, and effects on the immune system. PFAS still remain unregulated.
When Will PFAS Be Regulated?
PFAS are still in the very early regulatory stages. Momentum has picked up as recently as February, 2020 when EPA proposed two regulations for PFOA and PFOS. While PFOA and PFOS are the most ubiquitous in tap water, The Food and Drug Administration has determined that there are almost 5,000 different types of PFAS present in the environment. It is reductive and myopic to limit the formulation of policy to PFOA and PFOS when addressing PFAS as an overall threat. It's also important to note that just because EPA has come to a regulatory determination, does not mean that a regulation will come to fruition. Just last week EPA decided after a 19-year regulatory process not to regulate perchlorate in tap water. EPA has a history of not following through with regulations pertaining to the Safe Drinking Water Act.
States Action on PFAS
Other states involved in major PFAS litigation, including New Jersey, Minnesota, and Michigan, are being handed settlements that do not properly address the scope of damages to the environment and human health. Even in the recent Dupont/New Jersey suit, the state sued Dupont for damages to natural resources without once acknowledging impacts to human health. We wrote an article highlighting how some states are addressing PFAS contamination. 
Our Take: 
Lawsuits and regulatory action are just a small part of a much larger problem, and any positive outcomes will only take place in the distant future. Efforts should be focused on addressing immediate PFAS exposure in drinking water. Additionally, people should be notified if and when PFAS contamination becomes a problem in their community. The question of who is liable for mitigation and remediation will be left to the courts.
Other Articles We Think You Might Enjoy:
How Did Hydroviv Perform in a Duke University PFAS Study?
NEW STUDY: Yale Finds Exposure To PFAS Increase Risk of Miscarriage by 80-120%
Is Your State Addressing PFAS?