Recent Legislation Aims to Tackle Coal Ash Pollution
Recent Legislation Aims to Tackle Coal Ash Pollution
RSS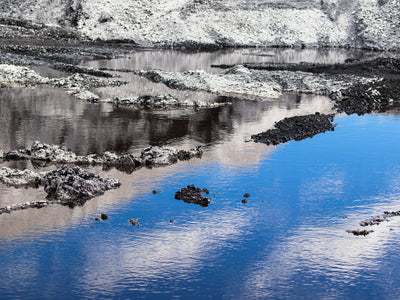 Emma Johnson | Scientific Contributor   
After a drainage pipe burst at a Duke Energy coal ash containment basin in North Carolina in 2014, the nearby Dan River turned black. 39,000 tons of coal ash – the waste created in the process of burning coal to make electricity – poured into the river for a week, coating the banks in sludge and infusing the water with toxic pollutants like arsenic, iron, and lead. The river was a source of drinking water for communities in North Carolina and Virginia, who were worried about the effect of the spill on their health. Duke was still working on cleanup and restoration projects five years after.
Coal ash spills remain a worry today as coal power plants remain in operation around the country. To begin rectifying this enormous problem, Rep. Steve Cohen (D) from Tennessee introduced a bill to the U.S. House of Representatives on April 8 to "amend the Solid Waste Disposal Act to ensure the safe disposal of coal combustion residuals." 
The bill would put back coal ash protections that the Trump administration had removed. Some of these include requiring power plants to pay for cleanup costs, prohibiting unlined waste ponds, and requiring regulatory oversight of coal ash facilities. The bill would also prevent coal ash ponds from being located near groundwater and increase public participation and protection for disadvantaged communities.
A 2019 study from the Environmental Integrity Project listed ten sites with the worst coal ash-contaminated groundwater, which spanned nine states. Using public industry data, the study found that the coal ash at 242 of 265 power plants examined contained unsafe levels of one or more toxic pollutants. In addition, more than 95% of coal ash storage ponds are unlined and 59% are built either beneath the water table or within 5 feet of it.
Coal ash also disproportionately affects poor communities and communities of color. 70% of coal ash ponds are located in low-income communities and more then 200 are known to have contaminated waterways, according to Appalachian Voices. People who live near these ponds can have elevated risks of cancer, lung and heart problems, and other serious health concerns.
In a statement about the bill, Cohen remarked on the danger that these spills pose, saying: "The measure I am introducing strengthens protections outlined in the 2015 Coal Ash Rule and protects communities by mandating safer and faster disposal of this dangerous waste product of electricity production."
Cohen's bill is waiting to be heard by the House Subcommittee on Environment and Climate Change and must make it through both the House and the Senate before it goes to the President's desk for a signature and turned into law.
For advocates working to clean up coal ash around the country, this bill represents a big step in the right direction for addressing this long-standing pollutant. Christine Santillana, Legislative Counsel at Earthjustice, said, "This legislation aims to correct decades of coal ash mismanagement that has left communities around the country exposed to the toxic chemicals in our waterways."
Other Articles We Think You Might Enjoy:
How Mining Activities From Years Ago Continue to Pollute Water Today:
City Programs Invest in Green Solutions to Reduce Runoff
What's Going on With PFAS Pollution and Regulation?