New York and Michigan Adopt PFAS Standards
New York and Michigan Adopt PFAS Standards
RSS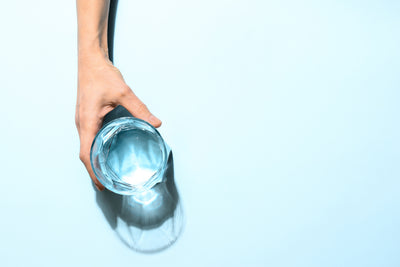 Analies Dyjak, M.A.  |  Policy Nerd
New York and Michigan have recently set enforceable standards for PFAS contamination in drinking water. Both of these states have been hit extremely hard by PFAS contamination in the last year. Both New York and Michigan set their own PFAS standards because this category of harmful contaminants are not currently regulated by the federal government. 
New York PFAS Standards: 
New York State has adopted standards for two PFAS variations: PFOA and PFOS. Water utilities are now required to reduce PFOA and PFOS to 10 parts per trillion (each). Materials processing, textile manufacturing, industry and machinery services in upstate New York and on the New Jersey are responsible for the high levels of PFAS in water. An incineration facility in Cohoes, New York had been burning PFAS in the form of AFFF since 2018. A study out of Bennington College determined that PFAS were being detected downwind of the facility, and that the compounds were not being entirely burned. Further research is necessary to determine if surrounding groundwater is impacted in the town Cohoes. The New York PFAS standards are depicted in the table below:
| | |
| --- | --- |
| PFAS Chemical | NY State Maximum Contaminant Level (MCL) |
| PFOA | 10 parts per trillion |
| PFOS | 10 parts per trillion |

Michigan PFAS Standards:
Michigan Department of Environment, Great Lakes, and Energy (EGLE) has recently set enforceable standards for 7 different PFAS compounds. Michigan has been hit harder by PFAS contamination than almost any other state. In January of 2020, the state of Michigan filed a lawsuit against 17 companies for damages resulting from exposure to PFAS chemicals, and for concealing toxicological information. Some of the companies involved in the lawsuit include 3M, DuPont, and Chemours. During the summer of 2019, the Governor's office announced a state of emergency Parchment and Cooper Township, Michigan. PFAS levels in Parchment drinking water were detected as high as 1,587 parts per trillion, which is 23 times higher than EPA's Public Health Advisory for PFAS. The Michigan EGLE mapped out areas of the state where PFAS levels in groundwater exceed 70 parts per trillion. The Michigan PFAS standards are depicted in the table below:
| | |
| --- | --- |
| PFAS Chemical |  MI State Maximum Contaminant Level (MCL) |
| PFNA | 6 parts per trillion |
| PFOA | 8 parts per trillion |
| PFOS | 16 parts per trillion |
| PFHxS | 51 parts per trillion |
| GenX | 370 parts per trillion |
| PFBS | 420 parts per trillion |
| PFHxA | 400,000 parts per trillion |

What Does This Mean for Municipalities?
Municipalities will be required to comply with new state regulations, meaning that water providers will need to update existing treatment facilities. Removing PFAS at the municipal level is not cheap. In North Carolina, a water treatment facility is updating its filtration system to remove PFAS chemicals. The initial updates will cost $35.9 million, with annual maintenance fees of $2.9 million. Rate payers are responsible for paying for these updates, which can significantly increase your monthly water bill. 
Federal Standards Are Much Less Strict
For a bit of perspective, the current federal Public Health Advisory levels established by EPA are much less strict. According to EPA, PFOA and PFOS are considered "unsafe" when detected at an individual or combined concentration of 70 parts per trillion or higher. PFOA and PFOS are the only two PFAS variations that currently have federal Public Health Advisory Levels. It's important to note that Public Health Advisories are non-enforceable, and that municipal water providers are not required to follow them. If a contaminant is detected at a level higher than a Public Health Advisory in a state that does not have its own MCL, the utility or municipality is not required to take action.
Other Articles You Might Enjoy:
What Are Per and Polyfluoroalkyl Substances (PFAS)?
Yale: PFAS Increase Risk of Miscarriage
How Did Hydroviv Filters Perform in a PFAS Removal Study?