New York's Response To PFAS Contamination
New York's Response To PFAS Contamination
RSS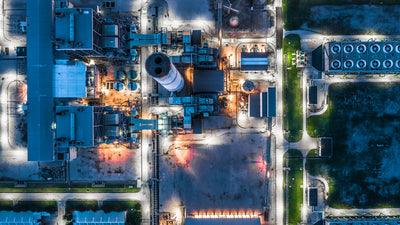 Analies Dyjak, M.A.  |  Policy Nerd
Per and Polyfluoroalkyl Substances (PFAS) are a category of emerging contaminants that are known to be harmful to human health. Because they are also unregulated, municipalities are not required to remove them from drinking water. To overcome the federal government's lack of action on PFAS, many states have decided to begin their own regulatory process. In 2016, New York State proposed drinking water regulations for PFOA and PFOS. Is New York doing enough to protect residents from PFAS contamination in drinking water?
Why Are PFAS Such a Big Problem In New York State?
The Environmental Working Group (EWG) mapped out areas of the country that have high PFAS levels in drinking water. The map shows several "hot spots" throughout the entire state of New York. One of the major reasons for this is that New York is home to a conglomerate of industrial practices including materials processing, textile manufacturing, industry and machinery services, that have been associated with PFAS contamination in drinking water.
Active PFAS Lawsuits
In November of 2019, New York State sued multiple PFAS manufacturers and distributors, including 3M, Chemours, Dupont, and others. The suit was brought on by New York State Attorney General Letitia James after state attorneys determined that these companies were discharging these contaminants into the environment despite knowing their toxicity. This is not the first time a state has brought suit over PFAS contamination. Minnesota and Michigan were both involved in huge lawsuits regarding the same type of PFAS contamination.
What About The Other 4,000 Types of PFAS?
The current criticism in the water quality world is that lawmakers are focusing their efforts on only two of the several thousands different types of PFAS. The fear is that chemical manufacturers will be able to make replacement chemicals that operate similar to PFOS and PFOA, and could be just as toxic. This technique has been used by major PFAS manufacturers including 3M, Dupont, Chemours, and others.
For perspective, in 2015, Dupont began producing GenX which they claimed was an alternative to PFOA. In 2018, the Agency for Toxic Substances and Disease Registry determined through toxicological data that exposure to GenX could be "suggestive of cancer."
Our Take:
Any action taken by states to address PFAS contamination in drinking water is a good thing. However, there are numerous limiting factors that prevent states from going "far enough" to make a meaningful impact on public health. In terms of New York State, legal action against powerful companies can take years to resolve. Immediate action should be taken to protect people in PFAS "hot spots" throughout New York.