What is a "Safe Level" for PFAS in Drinking Water?
What is a "Safe Level" for PFAS in Drinking Water?
RSS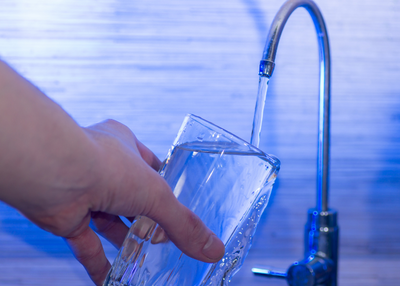 PFAS chemicals in drinking water are currently not federally regulated. Regulatory agencies, scientists, advocacy groups, and industry have all provided perspectives regarding what they consider safe. Our Science and Policy Nerds unpack what this may mean for you. 

EPA Health Advisory Level 
In 2016, the EPA set a Health Advisory Level (not regulatory) of 70 parts per trillion (ppt) in Drinking Water. Many Health experts agree, however, that 70 ppt is too high.
Last year, the EPA proposed a reduction of their current Health Advisory Level down to 0.004 parts per trillion for PFOA and 0.02 parts per trillion for PFOS. It's important to note that a Health Advisory Level is the amount of a contaminant that is NOT likely to cause negative health impacts. This reduction is over 17,000 times lower than what the EPA considered safe in drinking water just 6 years ago. However, health advisory levels in general, are entirely non-enforceable.
State Regulations
Several states have established their own regulatory standards or advisory levels for PFAS in drinking water, but these vary widely from state to state. Some states have Maximum Contaminant Levels (MCLs) which are actionable Regulatory Levels, while other States have "Advisory Levels" or "Notification Levels" which do not require action or remediation.
Of note, New York has the lowest regulatory level nationwide for PFAS in drinking water, at 10 ppt for both PFOA and PFOS. Massachusetts was one of the earliest states to institute a MCL for PFAS, and established a limit of 20 ppt for 6 types of PFAS combined, that they call PFAS6. California, which set a Public Health Goal for Chromium 6 levels that has been used as a benchmark nationwide, has the lowest PFAS Notification Level out of any state in the country, but this is a non-enforceable guideline, not regulatory: 5.1 ppt for PFOA and 6.5 ppt for PFOS. 

"My state has a guidance level for PFAS so therefore I must be protected." This isn't entirely true. Unfortunately Health Advisories, Health Goals, Guidance Levels, and other similar legalese are non-enforceable. State officials can make recommendations but it's really up to municipalities to implement necessary changes. The tables below describe the most current* state regulations and advisories for PFAS levels in drinking water.
Enforceable: Maximum Contaminant Level (MCL) & Action Level (AL)
Non-Enforceable: Health Advisory Level, Health Goal, Guidance Level, Notification Level
States With PFAS Regulations*
 *Current regulations as of April 12, 2022
Our Take: Not All Water Filters Remove PFAS
It's important to understand that PFAS is likely to be in your tap water, and may be harmful even at very low levels. We advise people to use a filter that's been NSF Certified for removal of PFOA and PFOS. Duke University completed a study in 2020 that tested various filtration brands and their ability to remove PFAS from drinking water. The results found that popular brands including Brita and Pur did not do a good job of removing PFAS compounds. Standard in-refrigerator filters tested by the Duke research team also failed to remove PFAS. The full results of this study can be found here. Hydroviv filters are both NSF-certified and third-party tested to remove PFAS chemicals. To request our full testing and removal data, please email hello@hydroviv.com.  
Others Articles We Think You Might Enjoy:
Health Effects Caused by Exposure to PFAS Chemicals
Over 60% of Toxic Wastewater Biosolids Are Used to Fertilize Farmland in the U.S.
95% of U.S. Tap Water Contains Microplastics